September 29, 2018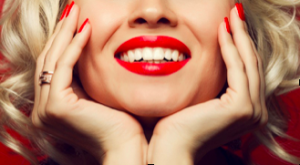 One of the best ways to improve the appearance of your smile without investing significant time or money into cosmetic dentistry is through teeth whitening. By lifting stains and discoloration, it helps you enjoy teeth that look more youthful and vibrant. You have a few options when it comes to how you will whiten: including with a teeth whitening treatment in Kernersville or by trying a whitening toothpaste. The second option can save you money, but does it really work? Keep reading to find our answer.
Whitening Toothpaste for Gradual Results
A whitening toothpaste contains gentle abrasives and chemicals that help to (safely) break down stains. If you have minor discoloration from coffee, soda, or less-than-perfect dental hygiene, you may notice some results from brushing with a whitening toothpaste. However, the whitening that you notice will not occur immediately. It may take 2 to 6 weeks of consistent brushing for you to really feel the effects of whitening. And, even still, it won't be anything very major.
How to Get a (Really) White Smile
Many adults will not be satisfied with the results from whitening toothpaste. To lift more significant discoloration, or if you simply want a dazzling smile, you should partner with your dentist for a professional whitening treatment. In-home options allow you to whiten from the comfort of your couch using a customized tray and high-powered bleaching gel.
A professional whitening treatment is far stronger than what you can find at the pharmacy, and the leading treatments can whiten teeth by up to 8 shades in as little as 2 weeks. What's more, the results from a professional whitening treatment can last for years with good hygiene and regular visits to the dentist.  
Which Is Right for You?
If you are considering whether you should invest in a professional whitening treatment or just stick to the whitening toothpaste you can find at the grocery store, take some time to evaluate your needs and smile goals.
If you do not have much discoloration and are not looking for dramatic results, a whitening toothpaste can be a good option. Alternately, professional teeth whitening may be right for you if…
You have significant stains or discoloration

You wish to have noticeable results

You want to reveal your whiter teeth quickly

You have a little extra in the budget for this treatment
Your smile is always a great investment. If you are interested in professional teeth whitening, don't hesitate to get in touch with your cosmetic dentist in Kernersville to learn more!
Meet the Practice
Dr. Veronica S. Walker and Dr. Zack Walker are passionate about helping their patients reveal smiles that are as beautiful as they are healthy through cosmetic dentistry services. To learn more about teeth whitening or to get started before the holiday season, you are invited to contact them by phone at (336) 993-3727.
Comments Off

on How Well Do Teeth Whitening Toothpastes Work?
No Comments
No comments yet.
RSS feed for comments on this post.
Sorry, the comment form is closed at this time.