Dental Bonding – Kernersville, NC
Conservatively Create Flawless Smiles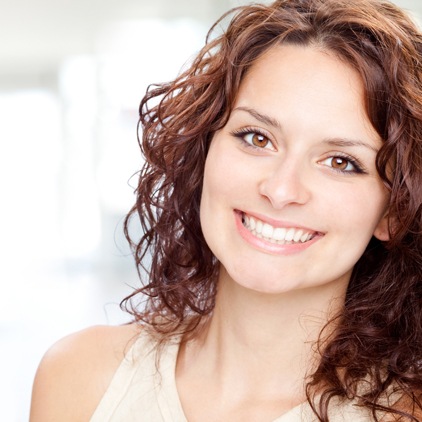 There's a way to improve your smile that doesn't require altering your healthy tooth enamel or spending considerable time and money at the dentist's. Cosmetic bonding in Kernersville is a wonderful way to correct the small issues that can really detract from the overall appearance of your grin -- even better, the procedure is noninvasive, affordable, and completely pain-free. Keep reading to learn more about dental bonding from our Kernersville, NC cosmetic dentist Dr. Zack Walker!
What Is Cosmetic Dental Bonding?
Cosmetic bonding is a popular cosmetic service that works using composite resin made of smooth glass and plastic particles. The resin looks just like your natural tooth enamel. Your dentist uses this resin to rebuild a damaged or cosmetically flawed tooth, improving its size, shape, shade, and overall appearance.
How Does Cosmetic Dental Bonding Work?
To treat a tooth with cosmetic bonding, we will begin by selecting the precise shade for the composite resin. A super-precise color matching wheel ensures that the bonding will blend flawlessly with your surrounding tooth enamel.
Your cosmetic dentist in Kernersville or a trained hygienist will then clean the tooth and isolate it using cotton and saliva barriers -- it's important that the enamel stay dry to ensure the resin bonds with the tooth. An etching material will be applied to the surface of the tooth to "roughen" its surface and encourage bonding as well.
Once the tooth has been dried and prepared, Dr. Walker will apply the composite resin and sculpt it into its most pleasing shape. He will check to make sure it fits with your dentition, making small adjustments as needed. Once everything is just like it should be, the resin is hardened under a special light, then given a final polish -- and that's it!
What Can It Fix?
Most patients are eligible for cosmetic bonding, since it is a noninvasive procedure that does not require anesthesia or the alteration of healthy tooth enamel.
Cosmetic bonding can fix a number of issues affecting the teeth that show when you smile, including…
Broken teeth
Chipped teeth
Stained teeth
Slightly gapped teeth
Off-center or misaligned teeth
Taking Care of Cosmetic Dental Bonding
Good dental bonding can last for many years with proper upkeep. Resin won't decay, but make sure you brush and floss your teeth regularly to keep the teeth beneath and surrounding the area healthy. You may want to invest a sports guard or mouthguard if you play sports or grind your teeth at night.
Because the composite resin absorbs colors more readily than the natural tooth enamel, smokers may want to consider an alternative treatment to avoid significant discoloration of the area. Porcelain restorations or veneers can be a good option.
Your cosmetic bonding should stay intact for years to come -- but notify your dentist if it comes loose, breaks, or develops any other issue.
Request an Appointment Today!
If you are interested in improving the appearance of the teeth that show when you smile, find out whether or not you can benefit from non-invasive cosmetic bonding. Your dentist in Kernersville can't wait to reveal the smile of your dreams! Request an appointment with Dr. Walker today.