Cosmetic Dentistry – Kernersville, NC
Creating Beautiful Smiles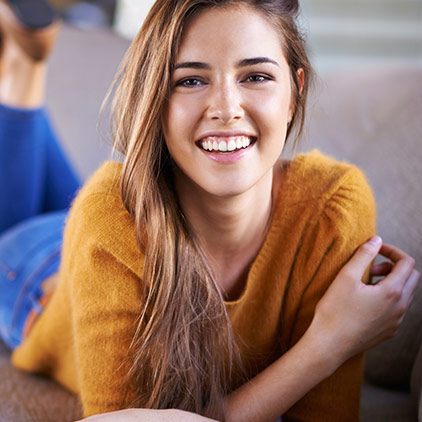 If you're unhappy with any aspect of your smile, Dr. Zack Walker, located in the heart of the Piedmont Triad in Kernersville, NC, will give you the smile you desire and deserve. Patients have consulted with Dr. Walker for a variety of cosmetic dental wants and needs. Him and his dental staff want all patients to have a confident, beautiful smile. If you're ready to get the smile of your dreams, call our dental office to schedule a consultation to discuss cosmetic dentistry in Kernersville, NC today. During your initial appointment, we'll examine your smile, discuss potential treatment options, and create a plan that fits your needs, budget, and schedule.
Teeth Whitening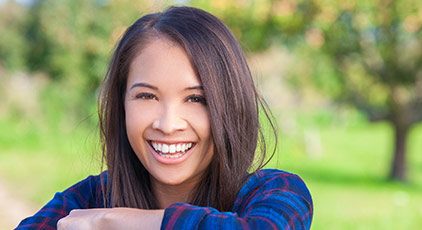 Dr. Walker provides teeth whitening through custom-made application trays and professional doses of whitening gel for your convenience. That means this at-home method of dental bleaching is far more predictable and effective than store bought varieties. The staff at Dr. Walker's dental office in Kernersville, NC will provide instructions for using your trays and teeth-whitening solutions. Most patients report seeing the results they want within seven to ten days. With daily application as prescribed by Dr. Walker, your personalized at-home whitening kit can brighten your smile up to ten shades. This is a great solution for patients who want to gradually brighten their smiles, those with sensitive teeth, and those who would like to see more predictable results than are possible with store bought whitening kits.
Metal-Free Dental Restorations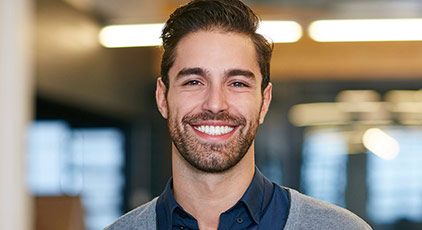 Advanced restorations like crowns and bridges can be crafted from a variety of materials including gold and porcelain bonded to metal. Each of these solutions offers unique advantages and disadvantages, but metal-free, all-ceramic restorations are often the ideal solution in order to repair both the function and appearance of damaged teeth. All-ceramic crowns are also the only treatment option that is recommended for patients who have allergies to metal. These restorations are milled from a single block of dental-grade ceramic, so they retain their natural color even after years of wear. The treatment process is the same with metal-free restorations as with other materials. You will need to plan to visit our dental office two times. During your initial visit, we prepare the tooth to be treated and capture bite impressions. Before you leave, we attach a temporary restoration to protect the tooth while our lab crafts your custom crown or bridge. Once we receive your final restoration from the dental lab, you'll need to return to our dental office to exchange the temporary for a custom restoration.
Dental Bonding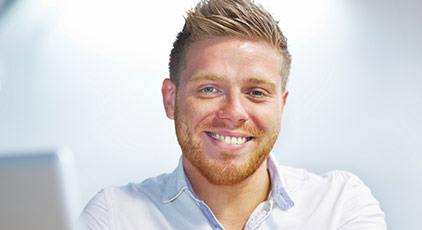 With the composite resin material that we use to create tooth-colored fillings, we can also conceal and correct a wide array cosmetic flaws. In some cases, we're able to use direct bonding as a same-day, cost saving treatment alternative to porcelain veneers. Because composite resin is not as durable as porcelain, we may not recommend this material for more extensive cosmetic flaws. However, if you need to fill in chips or gaps in the teeth or conceal whitening-resistant stains, direct bonding is likely a viable alternative. The process is simple. We apply thin layers of composite resin to the smile flaw, shape it to conceal or correct your dental irregularities, and use a curing light to harden the resin into place. Once the process is complete, you'll leave our dental office the same day with a picture-perfect smile. No need for multiple dental office visits, saving you time and money and delivering a beautiful smile.
Porcelain Veneers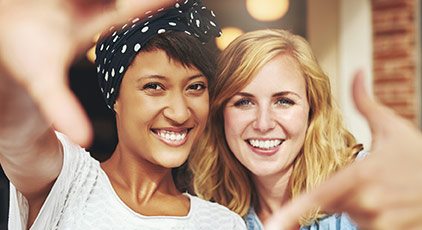 A dental veneer is a thin, custom-made shell fitted on the tooth. The veneer requires less removal of tooth enamel than a full dental crown. Dr. Zack Walker has improved smiles using dental veneers to lighten the color of teeth, correct the appearance of chipped or worn teeth, and even to lengthen or space teeth. Dr. Walker will consult with you about your ideal smile and determine how a dental veneer will be able to improve your smile. Often, Dr. Walker will order impressions of your mouth to enable him to show you a study model for the improvements in your smile through dental veneers.
Digital Imaging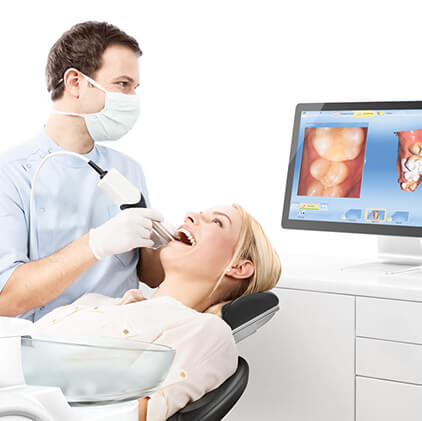 Dr. Walker is a dental practitioner with years of experience offering cosmetic dentistry solutions that can transform your flawed teeth into a perfect smile. However, it's not always so simple to explain the wide array of treatment options and what impact they can have on your smile. We can show you before and after images of patients who have had similar treatments, but even this doesn't tell the whole story. That's why we use digital images and specialized software that allow us to provide examples of what your unique smile could look like with any number of cosmetic or restorative services. We'll capture images of your current smile, and view them with you on a chairside computer monitor. We can show your teeth whiter, straighter, free from chips and wear, and adjust the image so you can see your potential results clearly. Digital images are one of the easiest ways to help patients choose treatment options that will deliver their desired results.
Cosmetic Dentistry FAQs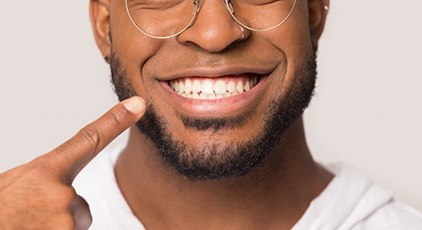 Before you perfect your smile, we want to make sure all your questions are answered. Even if you feel confident about moving forward with cosmetic dentistry, you may still have a few questions to ask! Your consultation is a great opportunity for you to get Dr. Walker's expert opinion and insight, but we have responded to some of the most common questions right here for your convenience. Now, you can use your consultation time on more specific information about your case. Contact our team today to schedule your appointment today!
How Long Does Cosmetic Dentistry Take?
The timeline for cosmetic treatment will vary depending on the procedure(s) you're undergoing. Some require only one appointment, like in-office teeth whitening, but others (namely veneers) involve two or more visits separated by a few weeks. The dental lab needs time to fabricate the veneers to custom fit your unique smile. When you meet with Dr. Walker, he can talk you through the expected timeline of your treatment in greater detail so you know what to expect.
Is Cosmetic Dentistry Painful?
Regardless of the procedure you decide to do, we make every effort to keep you comfortable. Some cosmetic treatments require the use of local anesthetic because they involve removing part of your enamel. After your temporary porcelain veneers or metal-free restorations are attached, you may feel some sensitivity as the anesthetic wears off. However, after your custom products have been bonded into place, they should feel just like your normal, natural teeth again. With teeth whitening, we do not use anesthetic, but we may apply a coating of fluoride to address any sensitivity following treatment.
Can I Get Cosmetic Work Done If I Have a Cavity or Gum Disease?
Compared to other oral problems, cosmetic issues are not a top priority. If you have tooth decay, gum disease, or another oral health concern, that takes precedence. However, as soon as we have that situation under control, we can come back to your aesthetic concerns. We will do everything we can to make sure you're a good candidate for these cosmetic treatments so that you can enjoy not just oral health but also confidence and the aesthetic you want!
How Long Does Cosmetic Dentistry Typically Last?
You can expect your new smile to last for at least a few years, depending on the procedure you get, before the results start to revert back. However, porcelain veneers can last up to 15 before needing replacement! The best way to make your cosmetic treatment last as long as possible is to take care of your teeth through daily maintenance (i.e., brushing and flossing) and regular checkups and cleanings with Dr. Walker. These simple methods can make sure your teeth look their finest for years and years!