Tooth-Colored Fillings – Kernersville, NC
Perfected Smiles from a Skilled Cosmetic Dentist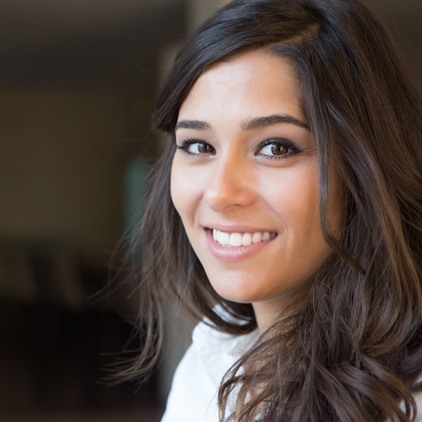 Most people over a certain age have at least one filling -- and it's probably silver. For years, the gold standard for restoring cavities was with silver, or amalgam, a material that is highly visible against the natural tooth enamel and also requires significant removal of healthy tooth structure. Your dentist, Dr. Zack Walker, is pleased to offer a better alternative with tooth-colored fillings in our Kernersville, NC dentla office. Keep reading to learn more about the advantages of and process for this common restorative treatment.
Why Cavities Occur
Cavities, or dental caries, occur when acids in the sugars and starches of what you eat combine with the bacteria that is already present in the mouth. When not removed with regular brushing and flossing, this combination forms "biofilm" that weakens the tooth enamel -- and if it's not reversed quickly, a hole (or cavity) will eventually form.
The best way to prevent cavities is to brush and floss your teeth regularly and visit your dentist for a checkup and cleaning every six months. Fluoride can help by remineralizing the tooth enamel to prevent the formation of weak spots that lead to dental caries.
However, if a cavity does form, it can often be restored quickly and easily with a tooth-colored filling in Kernersville.
Advantages of Tooth-Colored Fillings
Tooth-colored fillings offer a number of advantages to silver fillings. First of all, they are customizable to match the shade of the surrounding tooth enamel, so even cavities on the front teeth can be restored without taking away from the appearance of the smile.
Tooth-colored fillings are also made of composite resin, a biocompatible mixture of smooth plastic and glass particles. This material is less sensitive to heat and cold than dental amalgam, and it also requires less removal of healthy tooth structure to be placed.
Finally, because they set quickly under a special light, tooth-colored fillings are also complete in just a single appointment. A silver filling, by comparison, can take up to 12 hours to fully harden.
The Procedure
To begin your procedure, we will make sure you are fully comfortable by administering local anesthesia to remove all feeling from your jaw. Once you are ready to start, Dr. Walker will first remove all decayed tissue and sanitize the cavity. The tooth needs to stay dry for proper bonding between the composite resin and the tooth enamel, so special barriers are placed to prevent saliva from coming between the two. Once the tooth has been prepared, the composite resin is placed and shaped to fit the prepared tooth. Dr. Walker hardens the composite filling and then asks you to bite down on a piece of marking paper to note any places that might need adjustmenting. Final adjustments can still be made at this point if necessary -- and then the procedure is complete!
Request an Appointment Today
If you know you have a cavity that needs filling, or if you would like to discuss any of Dr. Walker's other general dentistry procedures, please do not hesitate to get in touch. Request an appointment online today!