Meet Our Dental Team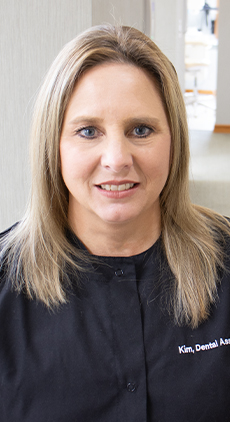 Kim Moore, Dental Assistant II
Kim has 30 years experience as a dental assistant and joined our team in 1991. Since then, Kim has been hard at work helping patients achieve their healthiest, most beautiful smiles in complete comfort and relaxation. In addition to being a dental assistant, Kim studied dental radiography at Guilford Technical Community College. She also studied infection and hazard control and coronal polishing at Wake Forest University and maintains current CPR certification. A native of Greensboro, NC, Kim enjoys visiting the beach, gardening, and spending time with family. Kim grew up on a farm and is an animal lover.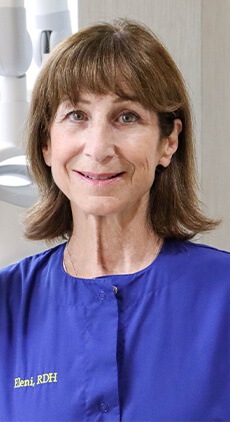 Eleni T. Harrison, Registered Dental Hygienist
With more than five decades of dental experience, Eleni joined our team in 2002. She earned her dental hygiene degree from Guilford Technical Community College and maintains her continuing education hours and CPR certification. Since then, she has gone above and beyond to make sure our patients are able to achieve and maintain their highest level of oral health.
Outside the dental office, Eleni is the proud parent of a daughter, son and her first grandchild. She enjoys spending her time traveling to the beach, spending time with friends and family, and playing with her new granddaughter.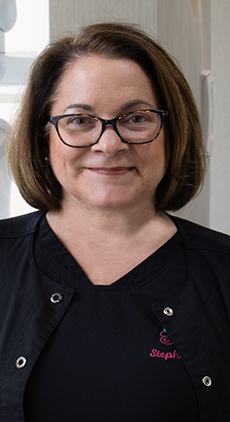 Stephanie Stoltzfus, Registered Dental Hygienist
With more than 20 years in the dental field, Stephanie has been a member of our team since 1995. She studied dental hygiene at Guilford Technical Community College, is CPR certified and completes continuing education hours each year to maintain her knowledge of advances in the field. A native of Thurmond, NC, Stephanie is married and a proud mom to a son and daughter. She enjoys traveling, scrapbooking and participating in outdoor activities.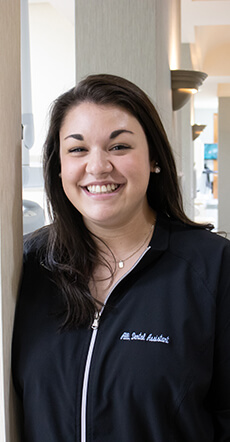 Alli Wilson, Treatment Coordinator
Alli joined our team in July of 2019, shortly after receiving her certification as a dental assistant. She is CPR certified and also studied dental radiography and infection control. She enjoys helping patients understand their insurance benefits and helping them manage the financial aspect of their treatment.
Outside of work, Alli enjoys spending time with family and friends, cake decorating and spoiling her three dogs. She was recently engaged to her fiancé Jacob, at the most magical place on earth Disney World and is currently planning their wedding for late 2024.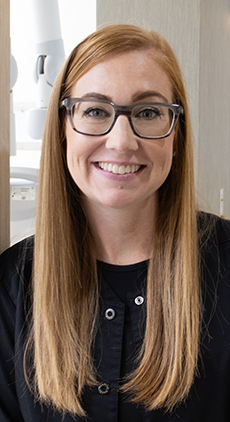 Leah Litaker, Dental Assistant
Leah received her dental assisting certification in 2016. She joined our team in August of 2023. Leah loves making people feel beautiful with their smile. Outside of work you can find her sitting by the baseball field and spending quality time with her husband and two boys.