Oral Cancer Screenings – Kernersville, NC
Protecting Your Smile & Whole Body Health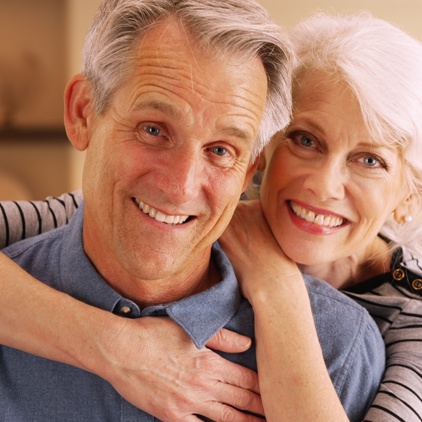 You may not think about it very often, but rates of oral cancer are on the rise in the United States -- and not just for smokers (though their risk is especially high). More and more young, healthy patients are being diagnosed for oral cancer per year. That's why your dentist in Kernersville, Dr. Zack Walker, recommends regular oral cancer screenings for adults of all ages. Keep reading to find out why they are important, what to expect, and when to schedule your next visits for oral cancer screenings in Kernersville, NC. Doing so just may save your life.
What Is Oral Cancer?
Oral cancer is cancer affecting any of the hard and soft tissues in and around your mouth. That includes the lips, tongue, cheeks, hard and soft palates, as well as your sinus and throat. Research shows that early detection and prompt treatment of oral cancer dramatically improve the odds of successful treatment. Unfortunately, many people are still unaware of the need for routine oral oral cancer screenings.
Oral Cancer Risk Factors
The risk factors for oral cancer include:
Smoking or tobacco use
Presence of the human papillomavirus (HPV)
Older age (though this is decreasing as the average age of oral cancer lowers)
Alcohol consumption (especially when combined with tobacco)
Prolonged exposure to UV light
Family history of cancer
Adults of all ages should undergo routine oral cancer screenings, but people who have one or more of the risk factors should be especially vigilant with their examinations.
What to Expect During an Oral Cancer Screening
An oral cancer screening can be completed within just a few minutes at the end of a regularly scheduled checkup and cleaning, or you can book a separate visit dedicated to it. The screening is a visual and tactile examination in which Dr. Walker looks closely at and feels around the mouth and neck, searching for any abnormalities that could denote precancerous or cancerous cells.
Some of the indicators of oral cancer include:
Lesions that do not heal after two weeks
Discoloration in the soft oral tissues
Lumps and bumps in the tissues
Asymmetry
Change in the tone of voice
Difficulty swallowing
The feeling that something is caught in the throat
If anything suspicious is located during the screening, Dr. Walker will walk you through your next steps to ensure you get the follow-up attention you need as soon as possible. A worrisome lesion will likely require a biopsy right away. For anything less suspicious, we may just schedule a time for you to visit in a couple of weeks to see if the area has changed. Whatever the case may be, you can feel confident knowing you have a team of experts to guide you calmly and confidently along every step of the way.
Request an Appointment Today!
When was the last time you had an oral cancer screening? If the answer is never, or "I can't remember," then it's time for you to get in touch with Dr. Walker's dental office. Oral cancer screenings in Kernersville should be a priority -- we invite you to request an appointment today!