Dental Implants — Kernersville, NC
Regain a Confident, Healthy Smile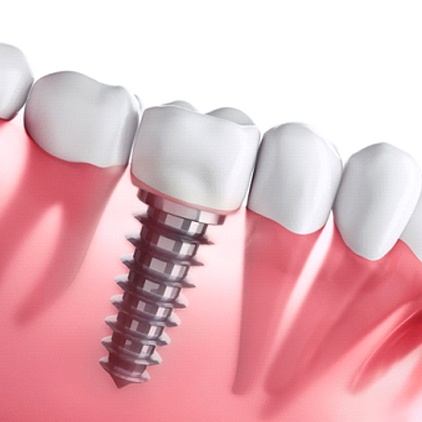 In the past, the only way to replace a missing tooth or missing teeth was with solutions like a dental bridge or denture. While these options effectively restore the appearance of your smile and some biting power, they only replace the visible portion of a missing tooth and don't account for the underlying supportive structures of the teeth. Thankfully, we can help you regain a confident, healthy smile with dental implants instead! Dental implants replace missing teeth above and below the gumline for a comprehensive tooth loss solution with unmatched comfort and function. To find out if you're a good candidate for this life-changing treatment, give us a call today and schedule your consultation with Dr. Zach Walker.
Why Choose Dr. Zach Walker, DDS For Dental Implants?
Partnered with Local Specialists for Implant Surgery
Ability to Replace Any Number of Missing Teeth
Fair Prices & Flexible Payment Options
What Are Dental Implants?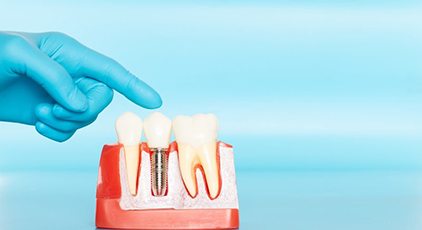 There are three parts to a dental implant: the implant post, the abutment, and the final restoration. The implant post is inserted directly into the jawbone, mimicking the roots of your missing tooth. Once there, it binds to the surrounding bone tissue to form a strong, reliable foundation. On top of the post is a small connector piece called an abutment, which secures your final restoration in place. This can be a custom-made crown, bridge, or denture depending on how many teeth you're missing. Rebuilding your missing teeth from the roots up like this gives you a smile that looks, feels, and acts just like natural. That's why dentists and patients alike consider dental implants to be the gold standard of tooth replacement.
The Dental Implant Process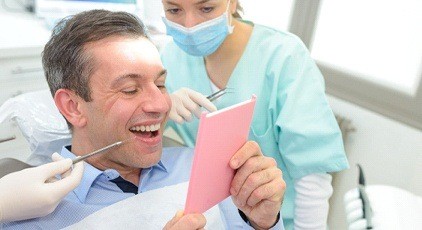 Placing dental implants requires minor surgery. Dr. Walker is partnered with some of the best local surgeons to ensure this part of your dental implant treatment goes as smoothly as possible. First, one or more implant posts will be inserted into your jawbone, where they will stimulate new bone growth around it. Once this process (called osseointegration) is complete, we'll place the abutment or connection piece and allow the gum tissue to heal around the implant. Finally, we'll attach the restoration on top.
The timeline for treatment with implants varies case by case and depends on many factors. A patient who is getting only one implant may only need a few months total, and someone replacing all their teeth may require up to a year to complete treatment. If you currently have gum disease or require other procedures before starting implant treatment, taking care of these first can add to the total time. During your consultation, we can formulate a treatment plan and give you a realistic timeframe for your treatment.
Benefits of Dental Implants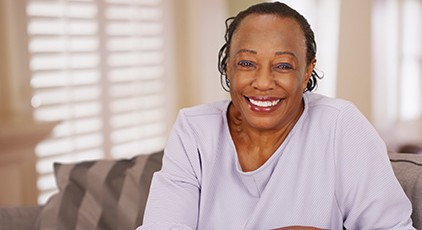 Because dental implants replace the tooth's root as well as the crown, they provide many benefits that other replacement options simply can't, including keeping the jawbone strong and healthy. Other benefits consist of the following:
No damage to surrounding healthy teeth: A bridge requires removing enamel from two healthy teeth to hold the appliance in place. Dental implants are independent of your remaining teeth.
Better aesthetics: Preserving the jawbone keeps your facial structure youthful.
Stronger bite: With your dental implants firmly embedded in your jawbone, you can chew, bite, speak, and smile with complete confidence.
Natural feeling: Dentures can be uncomfortable and take some time to become adjusted to. Implants feel just like normal teeth. In fact, you may forget which ones are artificial!
Long lifespan: With proper maintenance, your dental implants can last for over 30 years.
High success rate: Even 10 years after being placed, over 95% of dental implants are still successful.
Who Dental Implants Can Help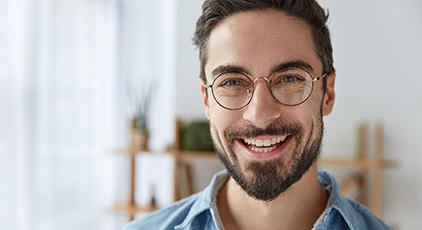 No matter how many teeth you've lost, there is a dental implant solution that can help you regain your smile and your confidence. During your initial consultation, we'll make sure you're a good candidate and then create a custom treatment plan depending on how many teeth you're missing.
Who Is a Good Candidate for Dental Implants?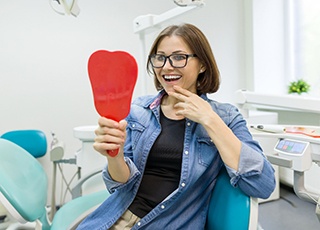 In order to qualify for dental implants, you need to be in good oral health, and your jawbone needs to be sufficiently strong to support the implants. However, even If you have gum disease or a weak jawbone currently, we can easily fix these problems with periodontal therapy, bone graft, or other preparatory procedures, enabling you to get dental implants once you've healed. Then, we can determine how many implants you need and what type of restoration is right for you depending on the extend of your tooth loss.
Missing 1 Tooth
Dental implants for single missing teeth are placed in the missing tooth's socket inside the gums, stimulating the bone. After the gums and bone envelop the implant, an abutment piece is attached. Finally, a custom, natural-looking dental crown is positioned on top, completing the process and giving you an artificial tooth that functions and appears just like a natural one.
Missing Multiple Teeth
If you have several gaps in your smile, you can take advantage of an implant bridge or an implant partial denture. By anchoring to two dental implants, the bridge can replace three or more consecutive teeth efficiently.
Missing All Teeth
For total tooth loss, implant dentures can restore your complete smile without any of the slipping. With four to six strategically placed posts, you can enjoy the benefits of dental implants and the beauty of dentures.
Understanding the Cost of Dental Implants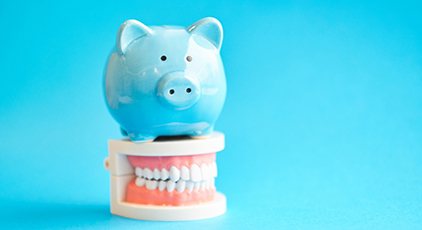 Each of our patients is unique and has specific needs. As a result, it is nearly impossible to provide a general estimate for a treatment that can vary greatly case by case. The specific price of dental implants depends on the number and location of the implants, whether you need any preparatory work done (e.g., bone graft), and the restoration that will be placed on your implants. To get an accurate idea of treatment costs, contact our Kernersville office. Our knowledgeable team can evaluate your case and provide an estimate for the amount you'll be responsible for. If you'd like to break up the cost of treatment into monthly payments, we can help you apply for CareCredit, a financing company that can offer little to no interest.
Factors That Influence Cost of Implants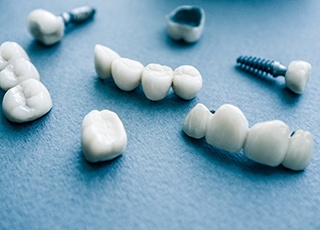 After we create your treatment plan, we can also provide you with a more accurate estimate for the cost of treatment. Here are just some of the things we consider when we put together a quote:
Number of the implants: Obviously, the more implants you need, the higher the cost will be.
Location of the implants: Certain areas along the arch require special implants and placement to ensure their stability with the jawbone, affecting the price.
Type of restoration: We customize the restoration to replace your missing teeth, and each type can impact the overall cost.
Preliminary procedures: If you need a bone graft or gum disease therapy, the cost will go up.
Dental Implants & Insurance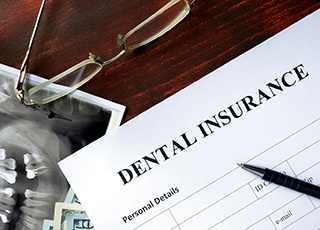 In general, dental insurance does not cover dental implant treatment. However, some insurances do pay part of the cost of procedures related to implants, such as gum disease therapy. The restorations that are placed on top of the implant may also be partially covered, depending on your plan. We are highly experienced in understanding and working with dental insurance companies, and our team will help you get the most value out of your benefits.
Are Dental Implants Worth the Investment?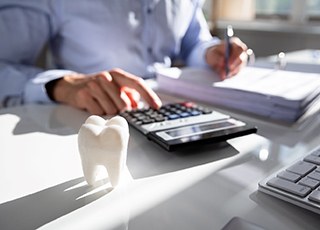 Although dental implants typically cost more than traditional dentures or bridges, they are a long-term investment in your smile. Traditional tooth replacements have to be switched out with new ones about every seven years because the jawbone is constantly being resorbed. Over time, these expenses for multiple replacements add up and can even surpass the price of getting implants. In contrast, dental implants can last for the rest of your life because they strengthen the jawbone. As a result, you'll be able to enjoy a diverse, nutritious diet and have confidence in your replacements for years to come.