Dental Crowns – Kernersville, NC
A Reliable Solution for Damaged or Decayed Teeth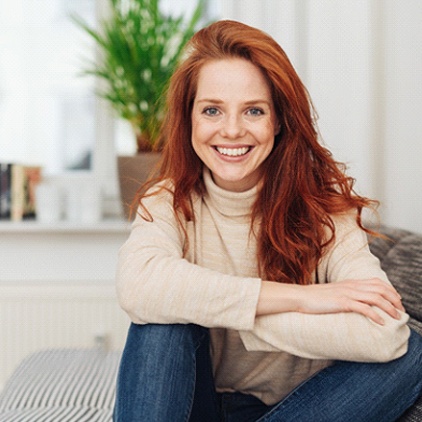 There are many reasons why teeth become damaged or decayed. Maybe you accidentally tripped and fell while walking on the sidewalk or merely have poor oral hygiene. Whatever the case is, it's incredibly important to protect the affected tooth and restore its strength. Otherwise, the damage or decay could leave your tooth susceptible to severe oral health issues and increase your risk of needing more invasive dental work down the line. Luckily, Dr. Walker offers high-quality, custom-made dental crowns in Kernersville to help strengthen and protect your smile. If you'd like to learn more about this solution, continue reading or contact our office and make an appointment today!
What is a Dental Crown?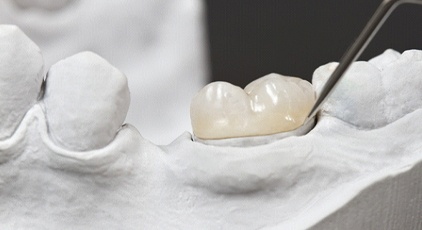 A dental crown is a restoration that's designed to cover the entire visible portion of a single tooth. It helps restore to tooth's natural look and function while also preserving what's left of the natural structure underneath. The restoration is ideal for patients with a tooth that has:
A large cavity that can't be treated by a filling
Suffered a severe injury
Become weakened and needs additional support to prevent fracturing
A serious cosmetic imperfection that you want to fix
Just received root canal therapy
The Process of Getting a Dental Crown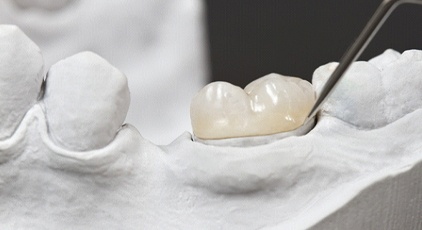 In most cases, the process of getting a dental crown takes place over several appointments. First, you'll have a consultation with Dr. Walker where he'll conduct an oral examination to determine whether or not the restoration can address your issues. If you're eligible for a dental crown, he'll explain the entire process before moving forward with treatment.
To prepare your tooth for the dental crown, Dr. Walker will need to reshape it by shaving off a thin layer of enamel. He'll create just enough space for the restoration to lay flush with your remaining teeth once it's secured. Once that step is completed, he'll get an impression of your tooth and send it off to the laboratory so they can create your permanent dental crown. In the meantime, you'll have a temporary crown in place to protect your prepared tooth.
As soon as we receive your permanent crown, we'll call you back into our office, remove your temporary restoration, and replace it with your final one. Before you leave the clinic, we'll provide you with aftercare instructions and explain how to properly care for the crown so you can enjoy it for many years!
The Benefits of Getting a Dental Crown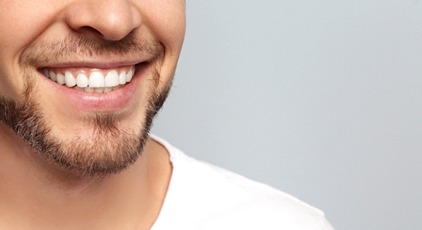 Repairing your teeth with dental crowns in Kernersville will allow you to enjoy a wide range of benefits, including:
Improved comfort and chewing ability
Lower risk of severe dental problems down the line
Protection for natural teeth to keep them from needing extraction
Ability to correct several oral health issues at once
Lifespan of over 15 years with proper care and maintenance
Natural-looking results
Do you think your smile could benefit from getting dental crowns in Kernersville? Contact our office and schedule a consultation with Dr. Walker today!