Emergency Dentist – Kernersville, NC
Dependable Dental Care When You Need It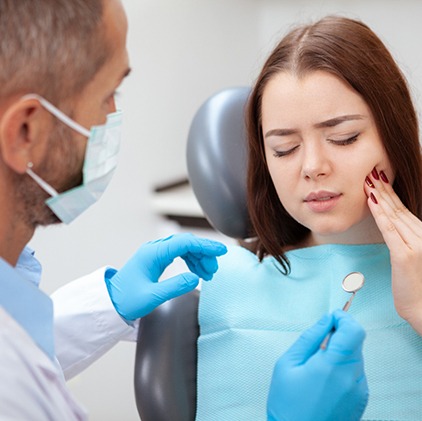 Maybe you've chipped a tooth while playing basketball with friends. Or perhaps tooth pain has seemingly come out of nowhere and put you out of commission. You never know when a dental emergency might pop up for you or a family member, but when one does, our team is here to provide dependable dental care when you need it. All you have to do is give Dr. Zack Walker a call and schedule an appointment with your emergency dentist in Kernersville, NC, and we'll be happy to get your smile back on track.
Why Choose Dr. Zach Walker, DDS for Emergency Dental Care?
Compassionate Dentist & Team Focused on Your Comfort
Advanced Dental Technology for Fast, Precise, & Comfortable Treatment
Dental Insurance Accepted & Flexible Financing Welcome
What to Do In a Dental Emergency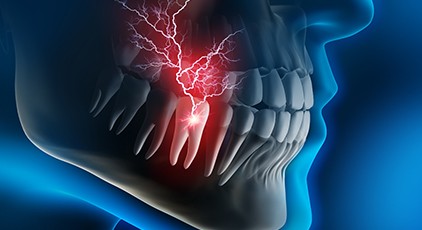 Step 1: Call our dental Office. As soon as you can, give your Kernersville emergency dentist Dr. Walker a call. We'll schedule you for an appointment as quickly as possible and give you instructions for managing your situation until you can reach us.
Step 2: Get an Emergency Exam with Dr. Walker. During your initial appointment, Dr. Walker will focus on alleviating your pain and learning more about your emergency, such as its source and extent.
Step 3: Create a Treatment Plan. Walker will then review his findings with you as well as the treatment(s) he recommends. Together, you'll create a treatment plan to get your oral health back on track.
Step 4: Get the Professional Dental Care You Need. Whether you need a filling, root canal, tooth extraction, or something else entirely to address your dental emergency, our talented team has the knowledge and advanced technology to help you regain a happy, healthy, and pain-free smile in no time!
The Most Common Dental Emergencies
Dental emergencies come in all shapes, sizes, and varieties. However, regardless of your situation, it's essential that you stay calm and act right away! From a chipped tooth to a severe toothache, it's essential that you seek treatment quickly to keep the problem from getting worse. After all, teeth can't heal themselves like the rest of your body. If you experience any of the following or any other worrisome symptoms, don't hesitate to call us right away.
Understanding the Cost of Dental Emergencies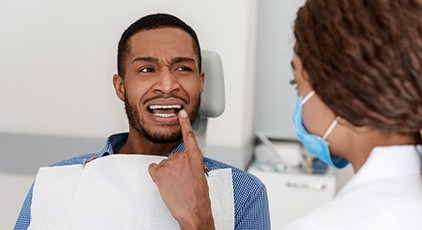 Even if two patients experience the same dental emergency, they could require different treatment, depending on the severity of the damage and other factors. This is why we can't provide a general estimate for treatment without an in-person evaluation. Also, waiting to seek professional help is never a good idea for dental problems. They only get worse, and therefore more expensive to treat, the longer you put it off.
How to Prevent Dental Emergencies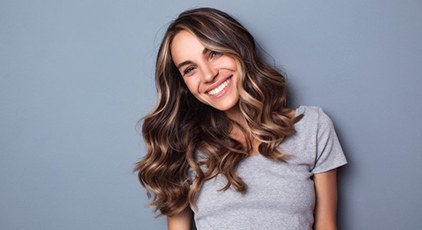 Not all dental emergencies can be avoided completely; however, many can! These preventive steps include the following:
Dental Emergency FAQs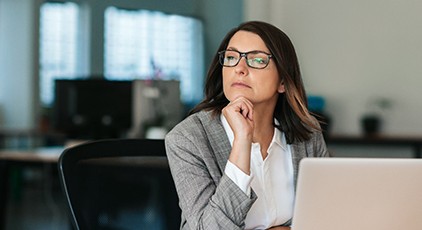 If you've never had to manage a dental emergency before, either for yourself or for a loved one, it can be a difficult and stressful situation. You may have a lot of questions, including whether or not you should call a dentist for help or simply wait it out. The reality is it's always better to get in touch with Dr. Walker just to be safe, but you can look through our most frequently asked questions ahead of time if you'd like to as well!
Will my toothache go away on its own?
In most cases, when a toothache appears, it won't get better. In fact, it's more likely to get worse as time passes. That's why you should schedule an appointment with our office the moment you notice discomfort. If the pain is severe or quickly gets worse, it's considered a dental emergency and should be handled by a professional immediately. Dr. Walker will want to rule out any potential causes as soon as possible and confirm if any underlying problems are present.
Should I visit the emergency room first for dental emergencies?
In the majority of cases, emergency rooms in hospitals do not have the expertise or resources to handle dental emergencies, at least not nearly as well as an actual dental office. This is because most ERs don't have dentists on staff. However, there are a few exceptions where you should go to the hospital before coming to our office. This includes cases of jaw fractures or dislocations, serious cuts or lacerations to the face or mouth, and abscesses on the gums or other infections that are causing swelling so severe that it interferes with breathing. Outside of these cases, it's likely better to call our office and set up an emergency appointment.
How long can a restoration be temporarily attached?
If you have a crown that's come off of a damaged tooth and you've managed to reseat it with dental cement or a similar safe adhesive, keep in mind that this is not a permanent solution. Eventually, the restoration will come back off, usually in a day or so. That's why you need to not only have it reseated by a professional, but most likely get the entire crown replaced. Dental fillings that come off cannot be reseated and should be replaced outright.
Does emergency dentistry cost more?
When it comes to an emergency exam itself, many people are surprised by how low the cost of care can be. Of course, the services needed to treat the dental emergency, get you out of discomfort, and prevent the problem from getting worse is where the bulk of the costs lie. This is because they are more restorative in nature compared to preventive dental treatments like exams and cleanings. If the cost of care has you putting off emergency dental services, keep in mind that waiting will only increase the chances that you'll need to have more expensive treatment performed later. Those without dental insurance should also consider third-party financing available at our office.