October 29, 2018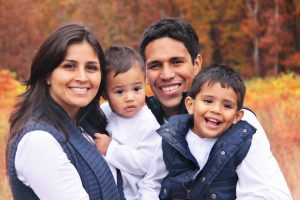 Going to the dentist can feel like a chore for most — but for some people, just the thought of opening wide for a checkup, cleaning, or procedure can induce a feeling of serious dread and/or fear. If you have what we call "dental anxiety," there is help with sedation dentistry in Kernersville. It's a safe way to help you relax through just about any dental treatment. Keep reading to learn more about how it works and what you can expect from an appointment with sedation dentistry.
Who Is Sedation Dentistry For?
Sedation dentistry can help people overcome mental or physical barriers which get in the way of excellent dental care. It is a good option for patients who are nervous when visiting the dentist or whose fear is so strong they avoid scheduling an appointment altogether. Additionally, this practice can help people with mobility issues or chronic pain in the head or neck to be able to relax comfortably in the chair for longer periods of time.
What Are Your Options in Sedation Dentistry?
One of the most common options in sedation dentistry is nitrous oxide, AKA laughing gas. This is a sedative method which is administered through a mask that you place over your nose and breathe in throughout the treatment. This type of sedation can be used safely on healthy patients of just about any age.
The benefits of nitrous oxide include:
Takes effect quickly

Easily adjustable throughout the treatment

Produces a light sedative effect

Safe for use in most cases

Wears off quickly

No lasting grogginess

Helps patients overcome dental fear

And many more!
What to Expect From Sedation Dentistry
You don't need to do anything special for a visit with nitrous oxide. This method takes effect quickly, making you feel light, tingly, and calm — and maybe even happy to be visiting the dentist. The amount of medication can be easily adjusted throughout the treatment, ensuring that you remain comfortably relaxed. Once the procedure is complete, the mask is removed and the effects wear off just as quickly as they took over. You are free to go on about your day without any lasting grogginess.
If you think you could benefit from being a little more relaxed at the dentist's office, you are not alone. Find out how patients are getting past their dental fear and anxiety with help from a sedation dentist in Kernersville this month!
Meet the Practice
Dr. Veronica Walker and Dr. Zack Walker provide comfortable, relaxing dental care with the help of state-of-the-art equipment and nitrous oxide sedation dentistry. They firmly believe dentistry can be a positive experience — so if you are dealing with dental fear or anxiety, you are invited to contact your dentist in Kernersville by calling (336) 993-3727 today.
Comments Off

on Sedation Dentistry in Kernersville: What You've Been Waiting For
No Comments
No comments yet.
RSS feed for comments on this post.
Sorry, the comment form is closed at this time.