November 3, 2018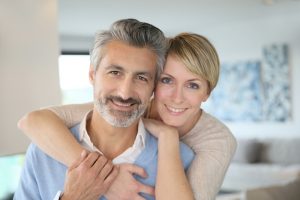 Gum disease is a chronic infection that can result in tooth loss and a number of related health conditions. It affects the majority of adults over the age of 35, according to reports from the American Dental Association. Treating gum disease as soon as possible is important — and preventing it is even more vital. Keep reading to learn more about the effects of gum disease in Kernersville and how you can prevent this condition.
Short-Term Effects of Gum Disease
Right at first, gum disease is classified as gingivitis. It is often easy to ignore or miss altogether at this stage. However, if you are vigilant, you may notice the following short-term side effects of gum disease:
Bad breath or bad taste in the mouth even soon after brushing and flossing

Red or inflamed gums

Bleeding when you brush and floss your teeth

Increased sensitivity to heat, cold, and air

Gum recession
Long-Term Effects of Gum Disease
When left untreated, the toll gum disease can take on your oral and overall health is alarming. Tooth loss is virtually guaranteed with advanced cases of this disease. Growing research also suggests that the link between this oral condition and cardiovascular health is especially significant.
Gum disease has been linked to the following health conditions:
Heart disease, heart attack, stroke

Diabetes

Low birth weight/premature birth

Memory loss
To avoid these serious long-term effects of gum disease, it is vital to seek treatment as soon as you realize you have a problem. Visiting your dentist every six months for a checkup and cleaning will help you benefit from early detection if a problem does develop.
Treatment for Gum Disease
The appropriate gum disease treatment depends on the extent of the infection. In the very beginning stages, gingivitis can often be reversed with improved dental hygiene and a few extra visits to the dentist. After the infection worsens, your dentist may recommend scaling and root planing. This is a way to clean deep below the surface of the gums. In the very latest stages, surgical treatment may be required to stop the effects of gum disease.
How healthy are your gums? Don't forget that they are crucial for your oral and overall wellbeing. Contact your dentist for a checkup and cleaning today!
Meet the Dentist
Dr. Veronica S. Walker is a general dentist offering periodontal therapy in Kernersville, NC. She encourages all patients to remember that periodontal health is integral to your overall health — so don't hesitate to contact Dr. Walker for a checkup, cleaning, or gum disease treatment today! Do so by calling her at (336) 993-3727.
Comments Off

on What Happens if Gum Disease in Kernersville Is Untreated?
No Comments
No comments yet.
RSS feed for comments on this post.
Sorry, the comment form is closed at this time.