December 2, 2020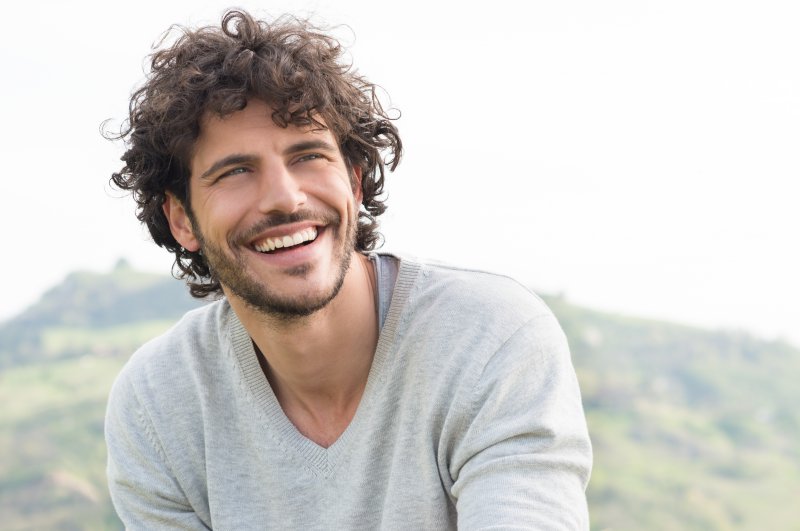 There is no doubt that you are probably ready to say goodbye to 2020. If you're eager for the new year to arrive, you're certainly not alone, but have you created your list of New Year's Resolutions? If not, there's still time. Whether the next 12 months include losing weight, finding the perfect job, or traveling to one of your many bucket list locations, you should also consider spending more time improving the health of your smile. When your teeth and gums look and feel good, you'll be more apt to embrace the opportunities that come your way, so read on to learn what you can do to get your smile ready for a new adventure in 2021.
Start Flossing More
If you have no problem brushing every morning and night, that's great, but are you flossing? Your toothbrush is only capable of removing harmful plaque from the surfaces of your teeth. Dental floss removes food particles and bacteria from in-between your teeth, allowing you to enjoy healthier gums and reduce your risk for periodontal disease. It may not be easy at first to commit to flossing, but if you use an alarm on your phone, set the floss by your toothbrush, or download a reminder app, you will begin to incorporate this important task into your daily routine.
Quit Smoking and Using Tobacco Products
Smoking is not only bad for your health, but it can do significant damage to your teeth and gums as well. Not only are you more prone to stains and discoloration, but this bad habit can increase your risk for gum disease and suppress your immune system, making it much harder to fight off infection. While kicking this type of habit is certainly not easy, it is advised that you find cessation resources to help you quit and minimize cravings. By doing so, you'll feel better than before and enjoy a more aesthetically pleasing, healthy smile when looking in the mirror.
Incorporate Healthy Foods Into Your Diet
If losing weight is one of your many New Year's Resolutions, adopting a healthier diet full of nutrient-rich foods like leafy greens, lean proteins, low-fat dairy, fruits, and vegetables will not only help you shed unwanted pounds, but it will also improve the health of your smile. Eating too many carbohydrates and sugar can increase your risk for diabetes, tooth decay, and gum disease, but consuming the right foods and beverages can prevent the most common dental problems from occurring.
Commit to Keeping Your Dental Appointments
It is recommended by the American Dental Association (ADA) and your dentist that you schedule two dental checkups and cleanings each year. These six-month appointments are designed to allow your dentist in Kernersville to examine your oral cavity for signs of tooth decay, gum disease, and even oral cancer. It also ensures you receive a professional teeth cleaning to remove hardened plaque and tartar that can wreak havoc on your smile. By keeping these scheduled appointments, you are committing to being proactive about your oral health and avoiding more serious problems before they even start.
After the kind of year 2020 has been, it's time for some self-care, and what better way to do it than to give your teeth and gums the attention they deserve? Make your smile a priority in 2021.
About the Authors
Dr. Zach Walker attended the University of North Carolina School of Dentistry and received his Doctor of Dental Surgery in 2017. Graduating with honors, he went on to complete the Advanced Education in General Dentistry (AEGD) program through the East Carolina University School of Dental Medicine. As you prepare for the new year, our team is here to help you achieve a healthier, vibrant, and more radiant smile with the use of preventive, restorative, and cosmetic dentistry. If you're ready to make a change and are looking for a "dentist near me," visit our website or call (336) 993-3727.
Comments Off

on 2021 New Year's Resolutions: 4 Ways to Keep Your Smile Healthy
No Comments
No comments yet.
RSS feed for comments on this post.
Sorry, the comment form is closed at this time.