September 17, 2021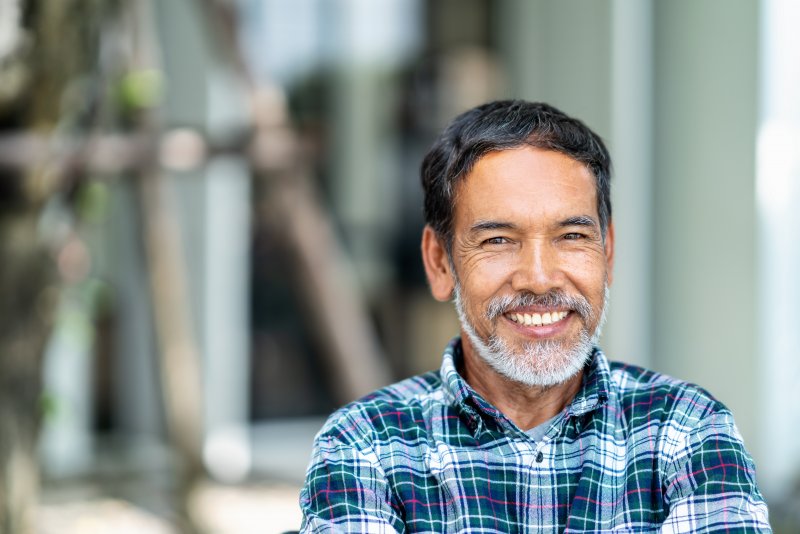 Tooth loss is a serious problem that affects millions of Americans all throughout the country, but losing a tooth doesn't necessarily mean that you have to go the rest of your life with gaps in your smile. Dental implants are a leading tooth replacement option because they have so many benefits, including the possibility of increasing your lifespan. That's because they have numerous health benefits. Continue reading to learn about the different ways that dental implants in Kernersville can keep your smile and body healthy.
Prevents Additional Tooth Loss
If your missing tooth isn't replaced soon after it comes out, your jawbone begins to be reabsorbed by the body. This can cause other teeth to shift around and lead to additional tooth loss over time. Implants are the only tooth replacement option that replace the roots of the missing teeth. This will ultimately prevent bone loss from occurring over time and help to keep the surrounding teeth in their place. In the end, you won't have to deal with additional negative effects due to tooth loss.
Protects Against Gum Disease
When you don't care for dentures and bridges properly, or they aren't fitting as they should, it makes it much more probable that additional food and bacteria get left behind. Poor oral hygiene leads to gum disease, like gingivitis and periodontitis. This can mean anything from gum swelling to bleeding to additional tooth loss. Periodontitis has been linked to numerous health issues, some being life-threatening, including heart disease, type 2 diabetes, pregnancy complications for women, Alzheimer's disease, and lung infections.
Brushing and flossing is made easier with dental implants than dentures and bridges because they act like natural teeth. You will be able to brush and floss regularly and thoroughly. Ultimately, it will reduce your chances of developing gum disease and the health conditions associated with it.
Allows for a Nutritious Diet
Bridges and dentures aren't optimal when it comes to eating certain foods, including some that are filled with essential vitamins and minerals. When you aren't getting these nutrients that you need, you can become malnourished and develop health issues. With dental implants, eating all of your favorite healthy meals is made easy!
Dental implants have all sorts of benefits, like allowing you to stay healthy. They may even be able to expand your life. Talk to your dentist to see if they are the right tooth replacement option for you!
About the Author
Dr. Zack Walker earned his Doctor of Dental Surgery degree from the University of North Carolina School of Dentistry where he graduated with honors. He is committed to continuing education courses so he can offer a wide range of services, including advanced oral surgery and endodontic treatments. Currently, he is a proud member of the American Dental Association and Academy of General Dentistry. For more information on dental implants or to schedule a consultation at his office in Kernersville, visit his website or call (336) 993-3727.
Comments Off

on Can Dental Implants Increase Your Lifespan?
No Comments
No comments yet.
RSS feed for comments on this post.
Sorry, the comment form is closed at this time.